Music Therapy
We offer music therapy in Kitchener-Waterloo and throughout Ontario to individuals, teens, children, and groups. Music therapy engages your creativity, is an alternative to talk therapy and is covered under most benefits.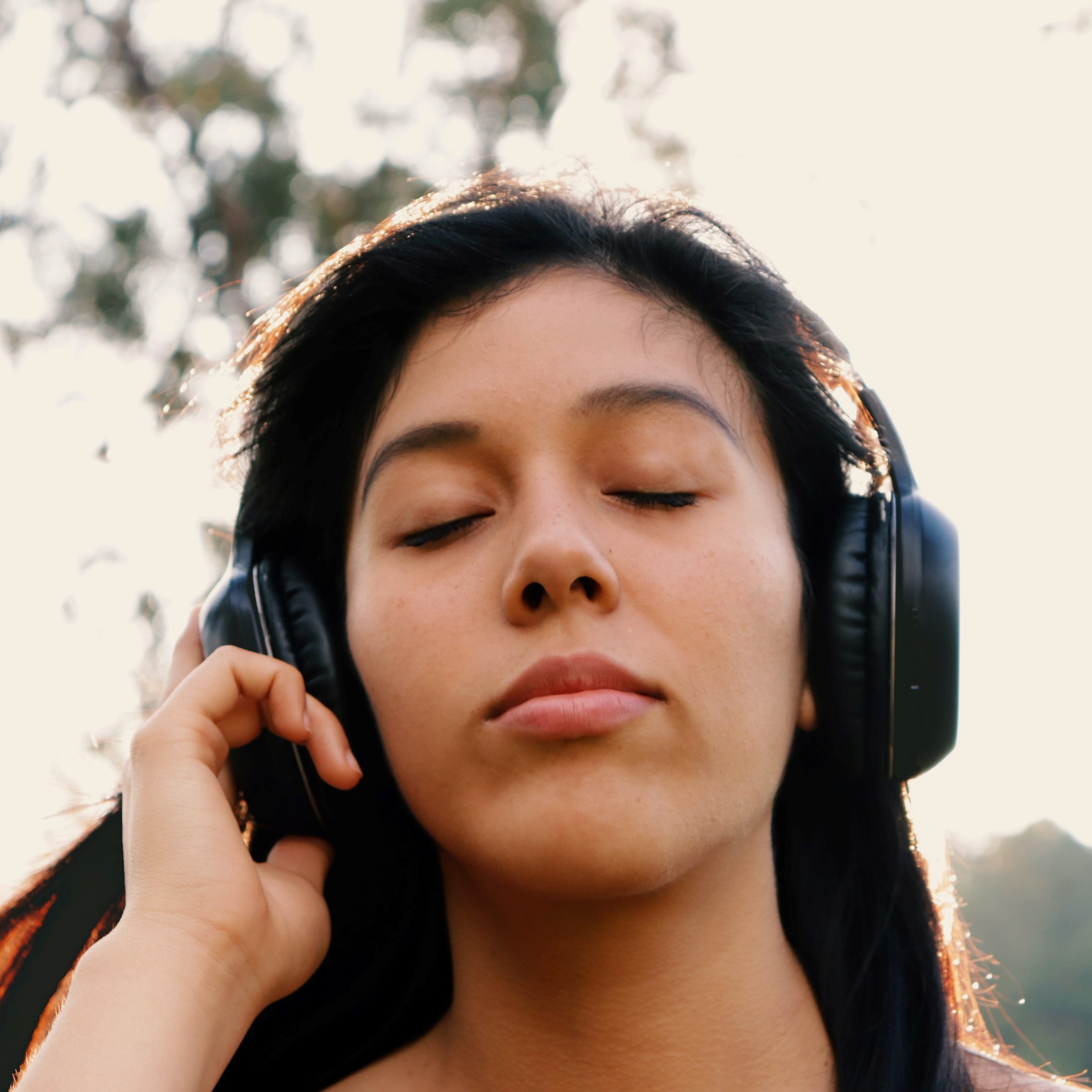 Leanne Reimer
RP, MTA
Leanne is a Registered Psychotherapist (RP) and Registered Music Therapist (MTA) with the Canadian Association of Music Therapy. She supports her clients by bringing together the healing power of music, sound, rhythm and creativity, with the experience of a safe, compassionate and empathetic therapeutic relationship.
Leanne completed her Honours Bachelor and Master degrees at Wilfred Laurier University in Music Therapy with Voice as her major instrument.
As a musician, Leanne plays piano, guitar and various percussion instruments. She is also a singer/songwriter and worship leader/director in her local church community. 
What is Music Therapy?
Music therapy is an expressive therapy that accesses the right side, or creative side, of the brain. This is where emotion, memories and trauma are stored in the brain. During therapy you will engage in carefully chosen activities like listening to and discussing lyrics, singing, drumming, playing or songwriting. These kinds of activities help you process and release pain, trauma or difficult emotions.
You may wonder if you have to be a 'musician' in order to participate. The answer is no! Music therapy is for anyone who enjoys sound, rhythm and song. It is different from music lessons because it focuses on a person's experience and expression through music, not their technique or skills.
If you are open to the creative process and the power of music to heal, music therapy may be a good fit for you.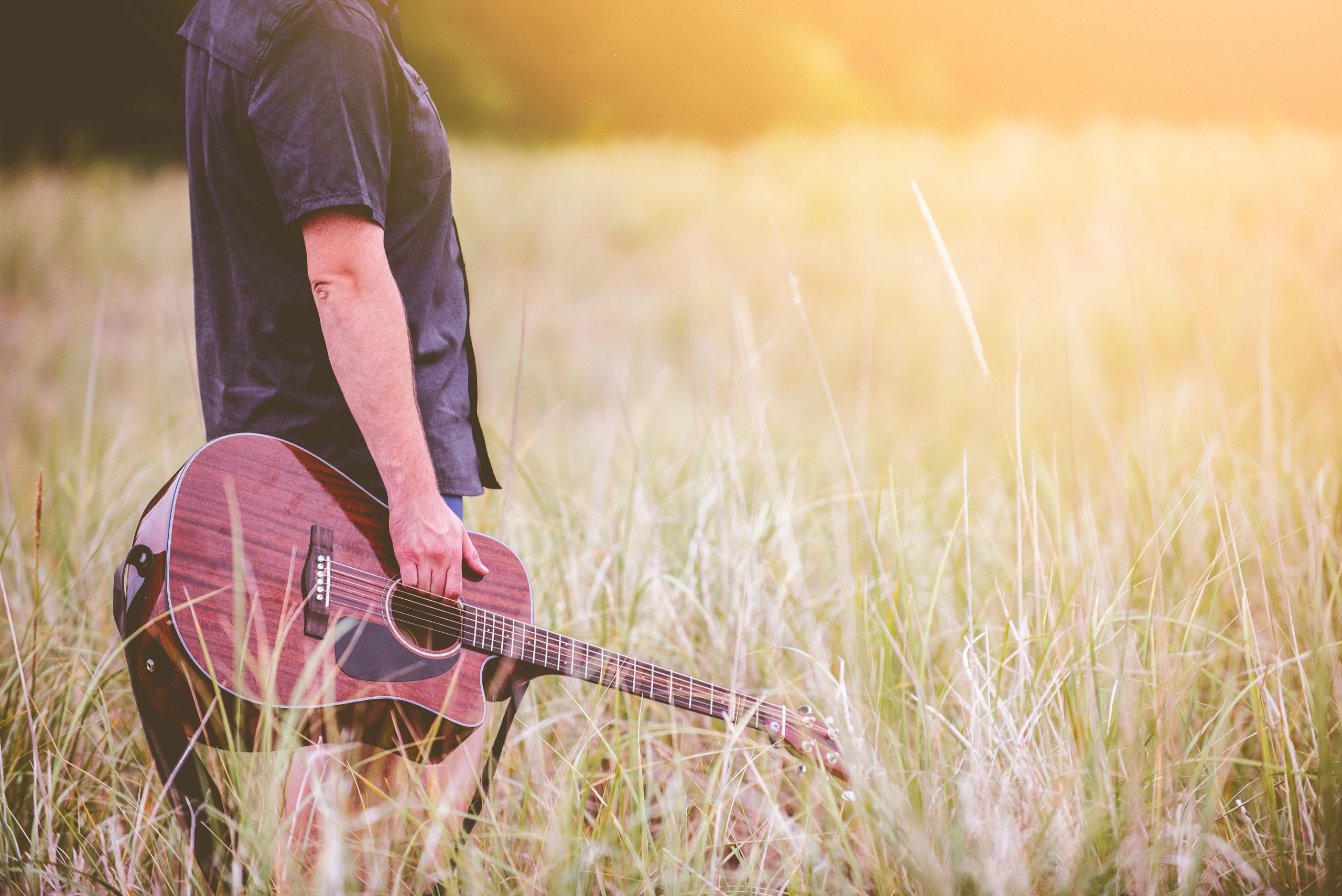 Why Choose Music Therapy?
It provides a unique way to express the feelings or trauma that may be stored in your body, even when you may not be able to put it into words.
It is a creative outlet that may feel more natural and provide an easier way for people to process hardships, grief, emotions, or trauma.
Music therapy is a physical experience. People benefit not only from using their bodies or voices to make music, but also from specific sounds and frequencies that can positively affect their body and mind. For example, low frequencies can promote a deep sense of peace and calm.
Who Can Benefit from Music Therapy?
Music therapy is an excellent choice for:
Adults, adolescents or children who have experienced abuse or trauma
Individuals dealing with anxiety, depression, grief, other mental health issues
First responders, caregivers and other helping professionals who can use music therapy as a powerful tool for self-care and processing their experiences
People facing end of life due to age or sickness
Those who are seeking greater connection to their emotional and spiritual selves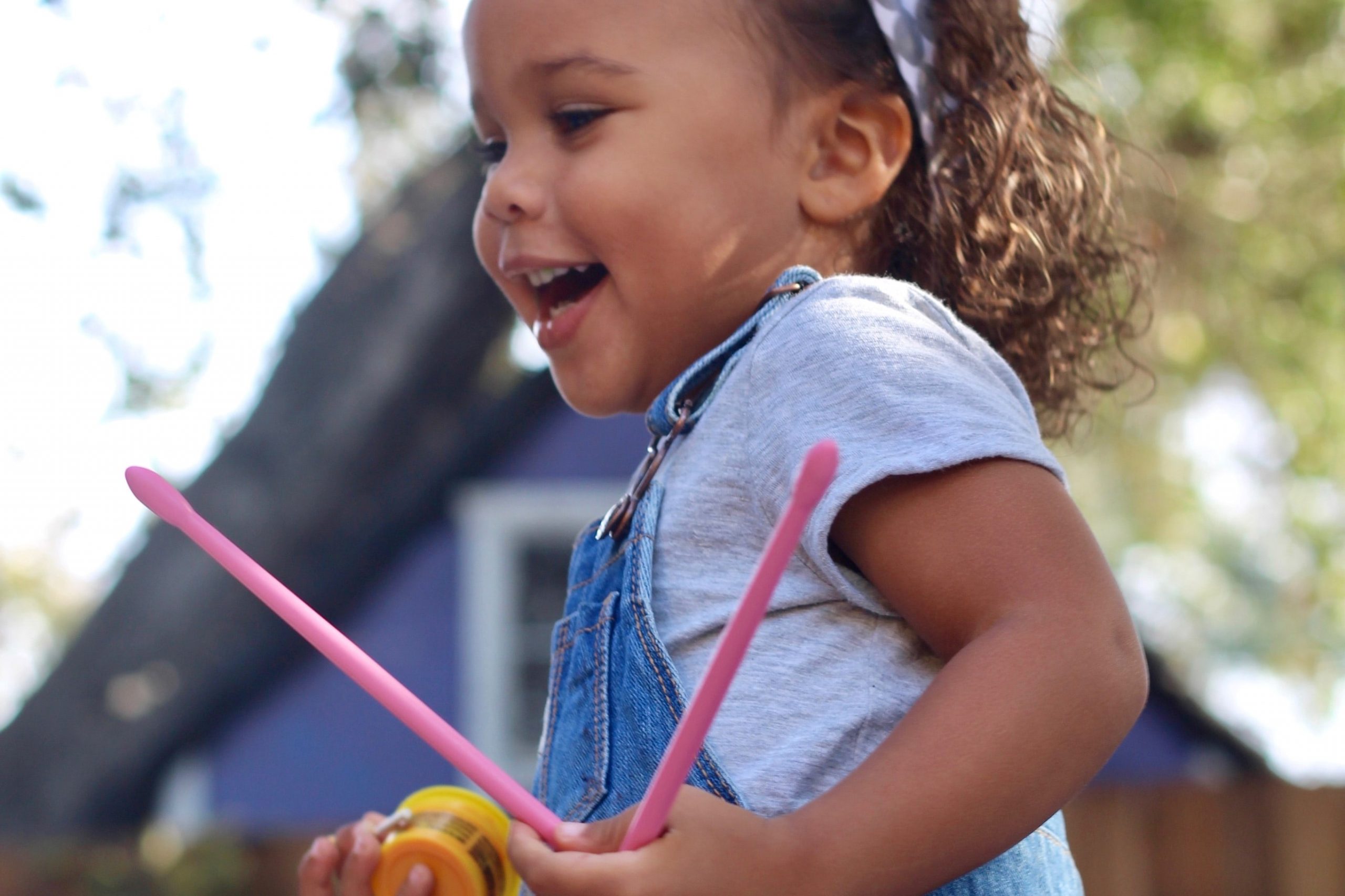 The Role of a Music Therapist
The role of a music therapist is to help you improve your mental health by processing your thoughts and emotions through the medium of music. Our music therapist has training in psychotherapy and is also trained and accredited as a music therapist. This means that the activities and exercises she chooses are designed to help meet your therapeutic goals.
As with all therapy, the relationship you experience with your therapist is instrumental in the healing process. In a healthy and safe therapeutic relationship, you are able to bring your whole self to – and then through – the issues and emotions that emerge. It is this process that frees clients and brings relief from emotion, mental and even physical pain.
Music Therapy Groups
Group music therapy sessions are an amazing way to connect with others and discover more about yourself. Perfect for church groups, community groups and staff or corporate teams. Groups may run by special request.
FAQs about Music Therapy
Can I do music therapy online?
Yes, many aspects of music therapy can be done online like song writing, creating relaxation playlists, and talk/music therapy sessions where you can discuss important songs and their impact on you. Other elements, like making music, are best done in person. This is because the slight delay caused by internet connection affects the music quality and the physical experience of healing sound frequencies.
What if I can't play an instrument? Can I still benefit from music therapy?
You do not have to have any musical or vocal experience to benefit from music therapy. Music therapy is about appreciating and experiencing music, and making meaning from its impact on your inner world. There is no pressure to perform, so you can relax as you engage with music in your therapy sessions.
Can music therapy help with ADD or ADHD?
Yes!  Music therapy can be used to support people with ADHD, ADD, trauma, and anxiety. Often people with ADHD describe feeling like they have a 'scattered brain.' This can come out in anxious or hyperactive behaviour and the inability to focus.  A key technique used in such cases is to experience and practice a steady rhythm in singing and playing music that helps provide clarity for the brain.
Physically speaking, music therapy can connect the emotional (right brain) and logical (left brain) components of the brain to promote integration, which is a key to healthy brain function and emotional regulation.
What is the effect of music therapy on the brain?
Research shows that music engages the right side of the brain where emotion and creativity are stored and accessed. This means that your emotions or experiences can be processed with more than just words, but also through sound, rhythm and movement.
A skilled therapist can help to guide this creative process so that you are free to bring your whole self to – and then through – the issues and emotions that emerge during a session. It is this beautiful triangle of relationship between you, your therapist, and the music that can free you from emotional, mental and even physcial pain.
Therapy & Counselling Services
We hold space for you to address and process the issues concerning you. Experience hope, healing and peace in a healthy, professional and confidential relationship.
Learn to attune to one another, communicate, and set healthy boundaries while working through the situations you are facing as a couple. Learn more in our FAQ section.
We work with you and members of your family to strengthen your relationships by fostering  attachment-based connections and healthy communication. 
We specialize in supporting children in their mental, emotional and social health in a way that is safe and engaging – meeting your child right where they are at.
We provide a non-judgemental space to help you discover your identity, learn how to handle stress and set direction for your future. Heal yourself and your relationships.
Discover art therapy in Waterloo as an excellent choice to creatively express your internal emotions and process your experiences through colour and medium. No art expereince required!
Tune in to your inner world through the creative space of music therapy. Explore the use sounds, lyrics and rhythm with your therapist to express your feelings and experiences. No musical training required.
We host groups for DBT Skills, Emotional Regulation, Parenting Workshops and more. Our facilitators create a safe learning environment and offer professional, practical and relatable support. 
Experience a form of counselling where you can engage your faith and spirituality as you address trauma, generational patterns, addictions, and emotional woundedness. 
"where words fail, music speaks."
 ~Hans Christian Anderson