Financial Mediation
Work with one of our mediators in Kitchener-Waterloo or throughout Ontario to mediate the financial portion of your separation agreement, which includes child and/or spousal support and the division of property and assets.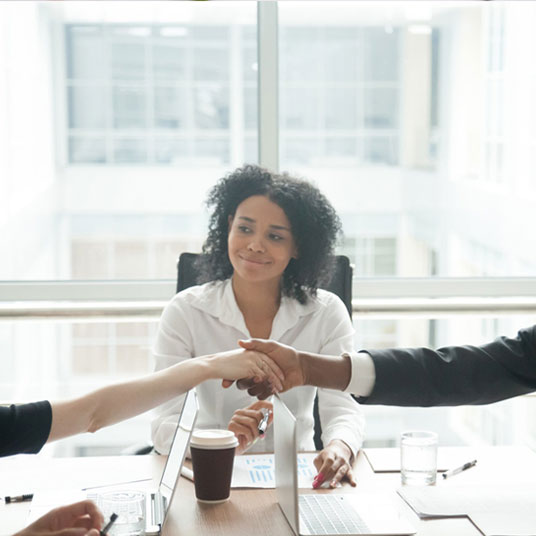 Why Choose Mediation?
Mediation Gives You a Say
When determining the resolution of financial matters arising from separation, mediation gives you a say in structuring the details of your financial agreement. Mediation allows room for discussion and negotiation about issues such as how assets may be divided, shared or sold, who will bear any resulting tax consequences, how and when any outstanding joint debts will get paid, the timing and form of payments, etc. 
The court system is by nature adversarial. As a result, parties tend to become positional during litigation in a court setting, which can have a very negative impact on the relationship between the litigants going forward. In mediation, participants can negotiate until their interests met. As a result, people who participate in mediation typically feel more satisfied with the outcome and are more inclined to honour their agreements.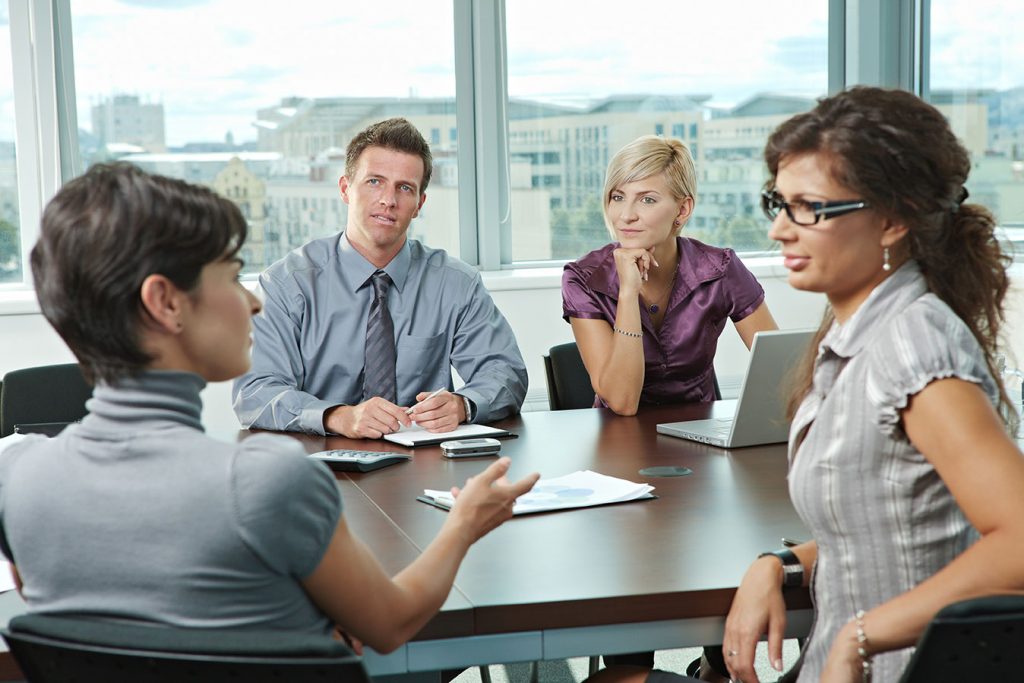 Mediation is Private
Court proceedings are open to the public and therefore your information, documents and agreements are also accessible to the public. This includes:
Financial documents
Signed orders
Medical records
Financial or Parenting agreements
By working with a mediator, the details of the process, your personal situation and the supporting documentation outlining the details of your income and financial circumstances and agreements can be kept completely confidential.
Mediation Protects Your Resources

Your time and money are two important resources with which you will begin a new life and support your children. You may be able to reduce the costs of negotiating your separation agreement by utilizing the services of one mediator and sharing the costs, as opposed to each of you engaging a lawyer for the whole process.
In contast, court system delays and cancellations can cause the process of settlement to be prolonged, which in turn, requires more time and money before a settlement is reached.
Child/Spousal Support
The goal of child and/or spousal support is to prevent one spouse or the child(ren) from suffering financial hardship and disadvantage as a result of the separation.
Child support is determined based on the parenting time arrangement that is in place, and the parents' respective incomes. During the mediation process, the parties have flexibility to negotiate factors such as the schedule and frequency of payments to best suit their individual circumstances. Examples of alternative payment schedules include regular (monthly), lump sum payments (yearly) or one-time payments.
Spousal support can vary in amount and duration, based on a number of factors including the length of the cohabitation, if one spouse has taken on home and family responsibilities that have resulted in financial disadvantage, disparity in the spouses' respective income and/or income earning potential, the level of financial need, etc. During the mediation process, spouses can negotiate a settlement that satisfies their interests and needs in relation to spousal support.
Division of Property & Assets
When it comes to the division of property and assets, mediation provides participants with a greater level of input and choice over what happens to the property or how they will deal with debt, than if they chose to use the court system.
The division of property and assets may include:
Home and real estate
Investments
Business
Pension
Vehicles
Furniture
Valuables such as heirlooms, jewelry and artwork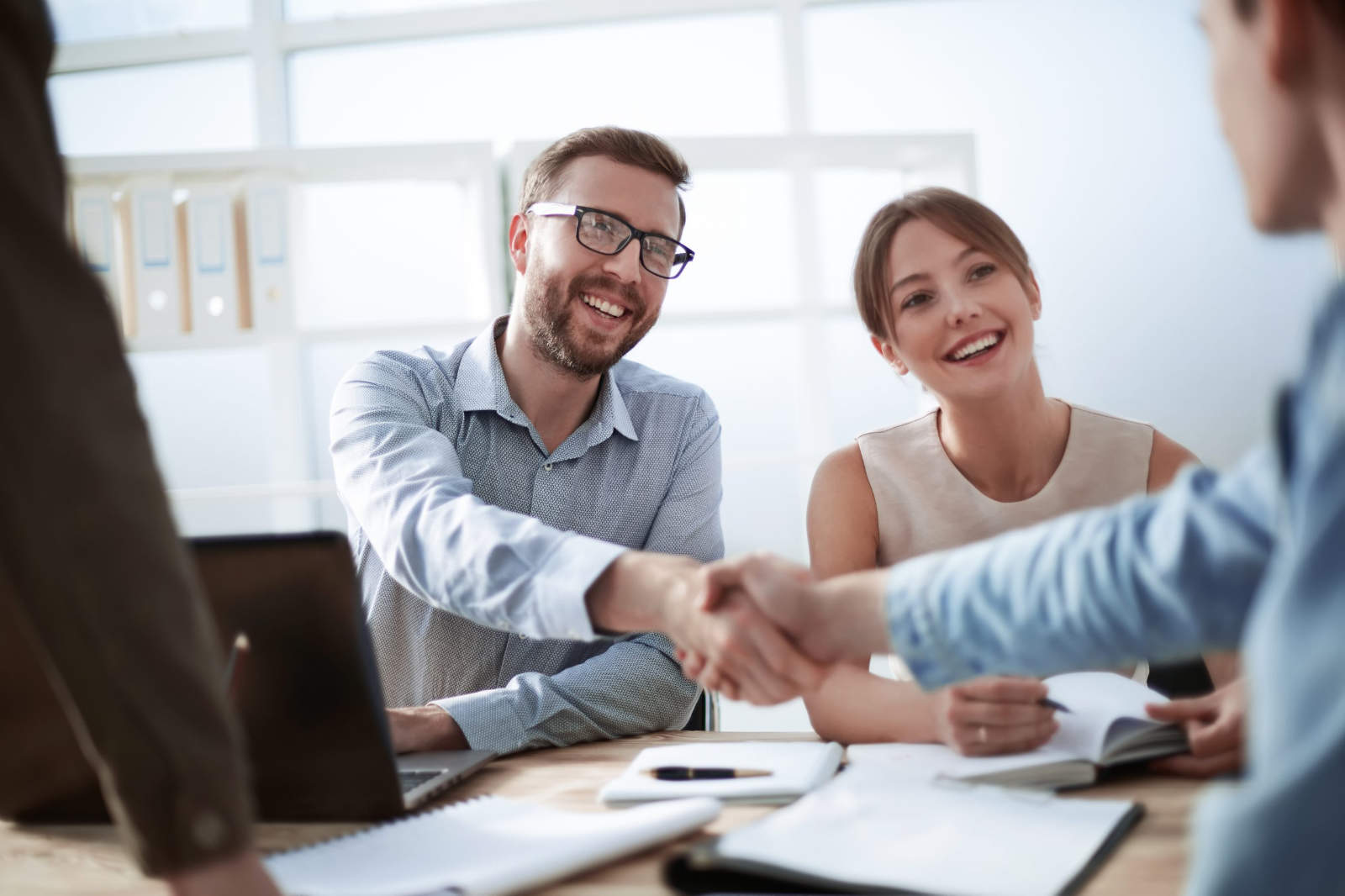 Mediation and Legal Representation
A mediator is a neutral third party who facilitates negotiation. However, a mediator cannot give either party legal adivce during the mediation process. Therefore, each party must obtain independent legal advice before signing any agreement reached in mediation.
If clients prefer, it is also possible for them to consult with their own independent lawyers at times during the mediation process and/or for their lawyers to attend the mediation in order to provide legal counsel throughout the process of negotiation. 
The Mediation Process
The decision to pursue mediation must be agreed to by both parties. Once parties decide on this course of action, either person can contact the mediator to initiate the process.
Intake and Screening:
During this process, the Mediator may identify power imbalances between the parties and determine if mediation is a suitable method of dispute resolution, given their situation. Based on the outcome, the Mediator may make recommendations about how to structure the mediation in order to meet the unique needs of the participants involved.
Full Financial Disclosure:
Each party will need to gather financial documentation, including details about all income, property/assets and debts on the date of marriage, on the date of separation and at the present time. A financial coach at By Peaceful Waters can assist you with the task of collecting the relevant financial information and documentation you need, and can help to direct you to accountants, business valuators, property appraisers, etc., depending on the complexity of your finances.
Financial Mediation Sessions:
Most often sessions take place with the Mediator and both parties present. However, sometimes it is helpful for the Financial Mediator to have one-on-one meetings with each participant prior to joint sessions, in between joint sessions or during a joint session. If the Financial Mediator meets one-on-one with one of the participants, the other participant will also have an opportunity to meet one-on-one with the Financial Mediator. The length of the mediation process will depend on many factors, such as the complexity of the participants' financial situation, individual circumstances, the extent to which the participants agree versus disagree on the issues involved, etc.  
Mediation Report/Draft Agreement:


Once mediation is complete, the Mediator will document the agreement that you have reached in the form of a Mediation Report or a draft Separation Agreement. If you are able to reach a resolution on all issues and a draft Separation Agreement is prepared, you will be able to take that Agreement to your own individual lawyer for independent legal advice before signing the Agreement. 
Child Centred Divorce Services
Mediate your parenting plan and avoid lengthy court proceedings. Our mediators work with you to develop a plan that is child centred while equipping you to minimize conflict in your co-parenting relationship. 
We help parents work out how to practically implement the terms of your parenting plan and teach you the communication and conflict resolution skills you need to reduce and even avoid future conflict.
We create a safe atmosphere to talk with your child regarding family decisions relating to them. With their views and preferences clarified, parents can make informed decisions with their child's best interests in mind.
BPW professionals identify and provide an assessment of the needs of your child and make formal recommendations regarding parenting time and decision-making. 
Our family professionals moderate the content of email communications between parents to faciliate a healthy, business-like co-parenting relationship by ensuring that communication is appropriate and respectful.
We provide the Intimate Partner Violence (IPV) screening which is required for anyone who participates in mediation with a lawyer, in a collabortive process or with a mediator/arbirtrator.
We provide supported and therapeutic parenting time in a structured and positive setting for children and their parents. All agreements and court directives are honoured.
Receive practical assistance to understand your new financial reality during separation or divorce, while shaping your financial future. Personlaized help that makes sense!  
Vocational and labour market evaluations provide an expert opinion regarding a client's ability to work and their earning potential as it relates to their Financial Agreement.