Family Counselling Kitchener
We offer family therapy in Kitchener-Waterloo and throughout Ontario that fosters healthy relational connections and attunement between family members. Online and in-person appointments are available to support all kinds of families and family groups.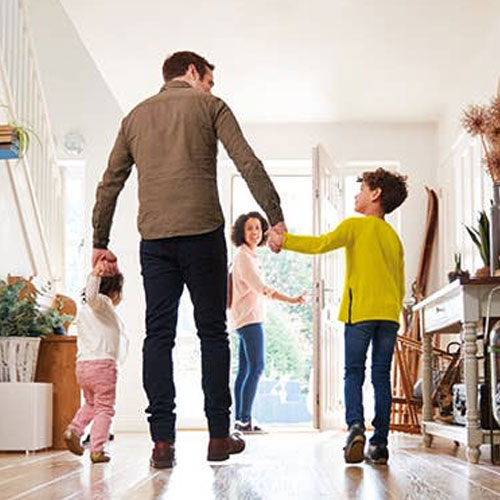 What is Family Therapy?
Family therapy is counselling that fosters the emotional and relational connection between any combination of family members. Family counselling in Kitchener could include parents/children, parent/child, sibling/sibling, or other extended family members such as grandparents.
Some family members may feel as though they do not have a 'voice' and that they are not seen or heard. This can occur during times of change or disruption in a family such as chronic sickness or mental health issues, job loss, extended time apart, extreme busyness, separation or divorce, or remarriage with the blending of families.
When there are difficulties in a family, it is often really helpful to have family members come together to talk about their feelings and experiences. A family therapist can help you explore family roles, rules and behaviour patterns and how to work through these issues to create a healthier family culture.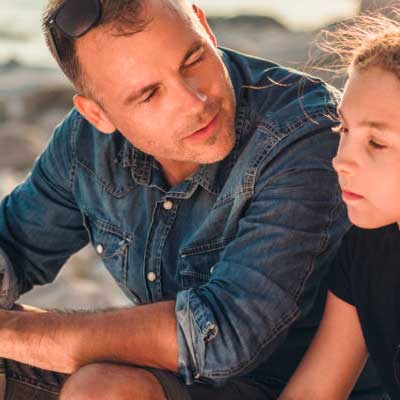 When is Family Therapy Helpful?
All families experience difficulties from time-to-time, creating some disruption in attunement and to the healthy power balance within their homes. Grace and truth help to guide parents and children through these times as they grow and learn together.
Periodically, you as a parent, may recognize situations when you require additional support in order to help your family through a particular challenge.
Family counselling in Kitchener is helpful when:
Communication breaks down
Attachment and separation anxiety issues surface
Sibling conflict becomes excessive
Disruptive behaviour continues
School issues arise
One parent feels excluded from the other parent/child relationship
Changes in family dynamics occur such as birth or death or a child leaves home
How to Get Started with Family Therapy
The first step to starting family therapy is for a family member to call our office. Our intake staff will ask you a few basic questions to get a sense of your situation and connect you to a therapist suited to your family's needs.
The therapist will be in touch to learn more about your family situation and help determine who should come to the first session. Depending on your family's situation, the first session may be with just one family member alone, or all family members involved. Your whole family does not have to be on board with therapy for you to start the process of healing and bringing positive change.
As therapy progresses, the therapist may meet with different family members or combinations of family members to discuss issues related to their family dynamics. Since every family is unique, our therapists approach each family system individually and uniquely.
Two Keys for Families: Attachment & Attunement
Two key ideas that are important to understand the relationships within families are attachment and attunement.
Attachments are the building blocks of family connections. They are created through shared experiences and making memories together.
Attunement is the heart glue that helps each member feel known. Attunement is truly seeing and 'getting' each other. It is practiced through active listening and by expressing empathy, compassion and curiosity.
During family counselling sessions, your therapist will support you to develop both attachment and attunement with other family members. One of the first steps to accomplishing this is establishing healthy rules of engagement and communication between family members.
When each member feels able to participate in dialogue and create a shared experience of family connection, healthy problem-solving and mutual solutions emerge.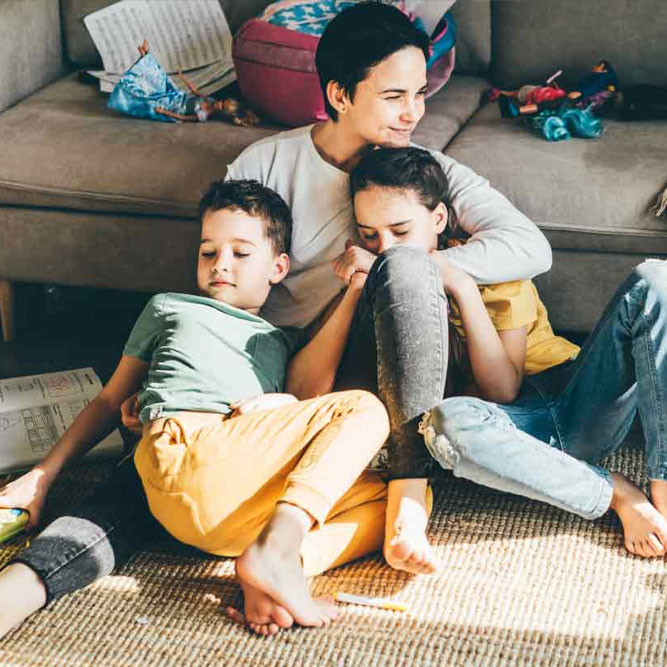 Therapy & Counselling Services
We hold space for you to address and process the issues concerning you. Experience hope, healing and peace in a healthy, professional and confidential relationship.
Learn to attune to one another, communicate, and set healthy boundaries while working through the situations you are facing as a couple. Learn more in our FAQ section.
We work with you and members of your family to strengthen your relationships by fostering  attachment-based connections and healthy communication. 
We specialize in supporting children in their mental, emotional and social health in a way that is safe and engaging – meeting your child right where they are at.
We provide a non-judgemental space to help you discover your identity, learn how to handle stress and set direction for your future. Heal yourself and your relationships.
Discover art therapy in Waterloo as an excellent choice to creatively express your internal emotions and process your experiences through colour and medium. No art expereince required!
Tune in to your inner world through the creative space of music therapy. Explore the use sounds, lyrics and rhythm with your therapist to express your feelings and experiences. No musical training required.
We host groups for DBT Skills, Emotional Regulation, Parenting Workshops and more. Our facilitators create a safe learning environment and offer professional, practical and relatable support. 
Experience a form of counselling where you can engage your faith and spirituality as you address trauma, generational patterns, addictions, and emotional woundedness.