About Therapy in Waterloo
By Peaceful Waters provides qualified Christian therapy in Kitchener-Waterloo and throughout Ontario. We serve people from all cultural and religious backgrounds in a way that the whole person is valued, affirmed and empowered. Confidential in-person, online and telephone appointments are available.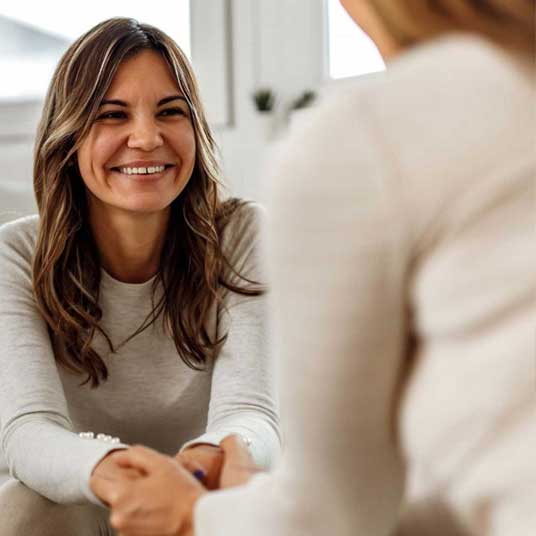 What is Therapy?
Therapy is professional support that gives you time and space to process your thoughts and feelings without judgment. Through therapy in Waterloo, you can gain clarity, experience a greater sense of purpose, increase your self-confidence, or deepen your relationships.
Science tells us that the work you do in therapy creates new neural pathways in your brain. These pathways improve your ability to process emotion, let go of stress, change your thinking, and make new choices. In this way, therapy is effective in supporting and improving your spiritual, mental, emotional, and physical health.
Mental health is not a permanent state. You can grow and heal. You don't just have to settle for 'coping' with your life. Instead, you can live the life of joy and purpose that you have been seeking!
How Therapy Can Help
You do not need a formal diagnosis for therapy. Coming to counselling is for anyone who wants to invest in their mental health, improve their relationships or get insight about a situation they are facing.
Whether it is something from your past or a current situation, therapy in Waterloo can help you:
Heal from a traumatic situation or painful experience
Develop healthy ways to process and express emotion
Broaden your coping strategies while letting go of addictions
Improve your communication and relationships
Get clarity about a situation or an important decision
Treatment Specialties
No matter what issue or concern you are facing, there is hope and healing available for you. We will walk with you through any situation or difficulty you may face, such as:
Attachment issues

Abuse and betrayal
Trauma and PTSD
Anxiety and depression
Addictions
Family of origin and generational issues
Grief and loss
Relationship issues
Identity and self-esteem
Anger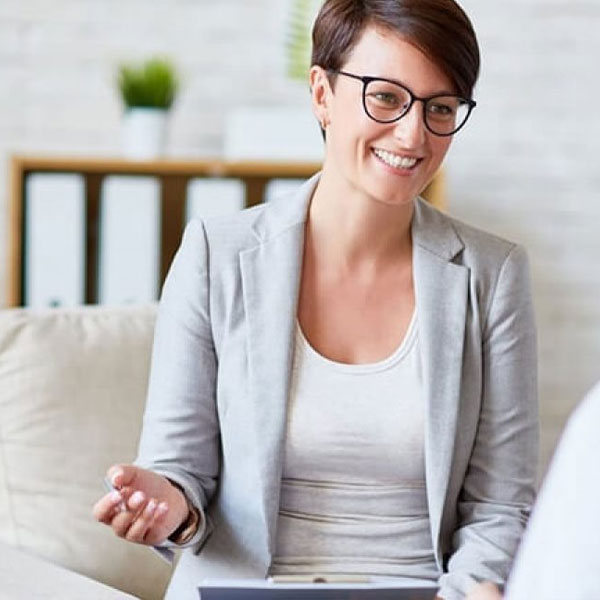 Therapy and the Brain
Brain research shows us that when we name, identify and vocalize the emotions within us, the feelings are released in a way that is healthier to our overall well-being; our physical, spiritual, mental, and relational health. Therapy in Waterloo, therefore, can help to bring peace to our body, mind and spirit.
Sometimes we want to push down negative emotions or experiences. Yet, when we name and face internalized emotion that is triggering to us with a safe and supportive person, it becomes a less powerful force that no longer defines our thinking and behaviour.
Therapy does not cause us to forget our trauma or past experiences. Instead, it helps us to integrate and shift the painful memory from a place of unconsciousness to our awareness. When this happens, we are able to grieve our losses and the impact they have had on us. We can then begin to take back our personal freedom to choose a healthier response.
What to Expect
When you contact By Peaceful Waters, our intake staff will ask you a few questions about yourself and the challenge you are facing. After listening to your concerns, they can connect you to a therapist who may be right for you.
Our therapists are trained in various modalities that can be applied according to your unique needs and personality. If you have a specific therapy in mind, you can also request a therapist who is trained in that approach.
However, beyond technique, the most important part of your therapy is a trusting, supportive relationship. You can read more about our approach to therapy here.
If after a session or two you don't feel that you are not a good fit, we can work with you to find a different therapist who may be more suitable. Finding a good fit is important – to you and to us!
Your path towards healing starts now.
Therapy & Counselling Services
We hold space for you to address and process the issues concerning you. Experience hope, healing and peace in a healthy, professional and confidential relationship.
Learn to attune to one another, communicate, and set healthy boundaries while working through the situations you are facing as a couple. Learn more in our FAQ section.
We work with you and members of your family to strengthen your relationships by fostering  attachment-based connections and healthy communication. 
We specialize in supporting children in their mental, emotional and social health in a way that is safe and engaging – meeting your child right where they are at.
We provide a non-judgemental space to help you discover your identity, learn how to handle stress and set direction for your future. Heal yourself and your relationships.
Discover art therapy in Waterloo as an excellent choice to creatively express your internal emotions and process your experiences through colour and medium. No art expereince required!
Tune in to your inner world through the creative space of music therapy. Explore the use sounds, lyrics and rhythm with your therapist to express your feelings and experiences. No musical training required.
We host groups for DBT Skills, Emotional Regulation, Parenting Workshops and more. Our facilitators create a safe learning environment and offer professional, practical and relatable support. 
Experience a form of counselling where you can engage your faith and spirituality as you address trauma, generational patterns, addictions, and emotional woundedness.