Spiritual direction is the companionship of a fellow pilgrim who walks alongside you in your journey of the heart. It is not a program or aimless wandering but an intentional time of attending to the presence and direction of the Lord.  
A Spiritual director is a person who…
Provides a safe and sacred place to
Share your story
Explore the journey of the heart
Be real, vulnerable and honest
Grow in self-discovery
Lends a listening ear to co-discern the work of the Spirit
Noticing where He is at work and how He is present with you
Paying attention to how He is leading in the midst of life's decisions
Supports your relationship with God
Helping you to grow in your understanding of the character of God
Offering input regarding spiritual formation and disciplines when helpful
Gives room for the most important questions 
Offering you freedom to voice them in a safe place
Inviting you to live your life with the purpose for which you are designed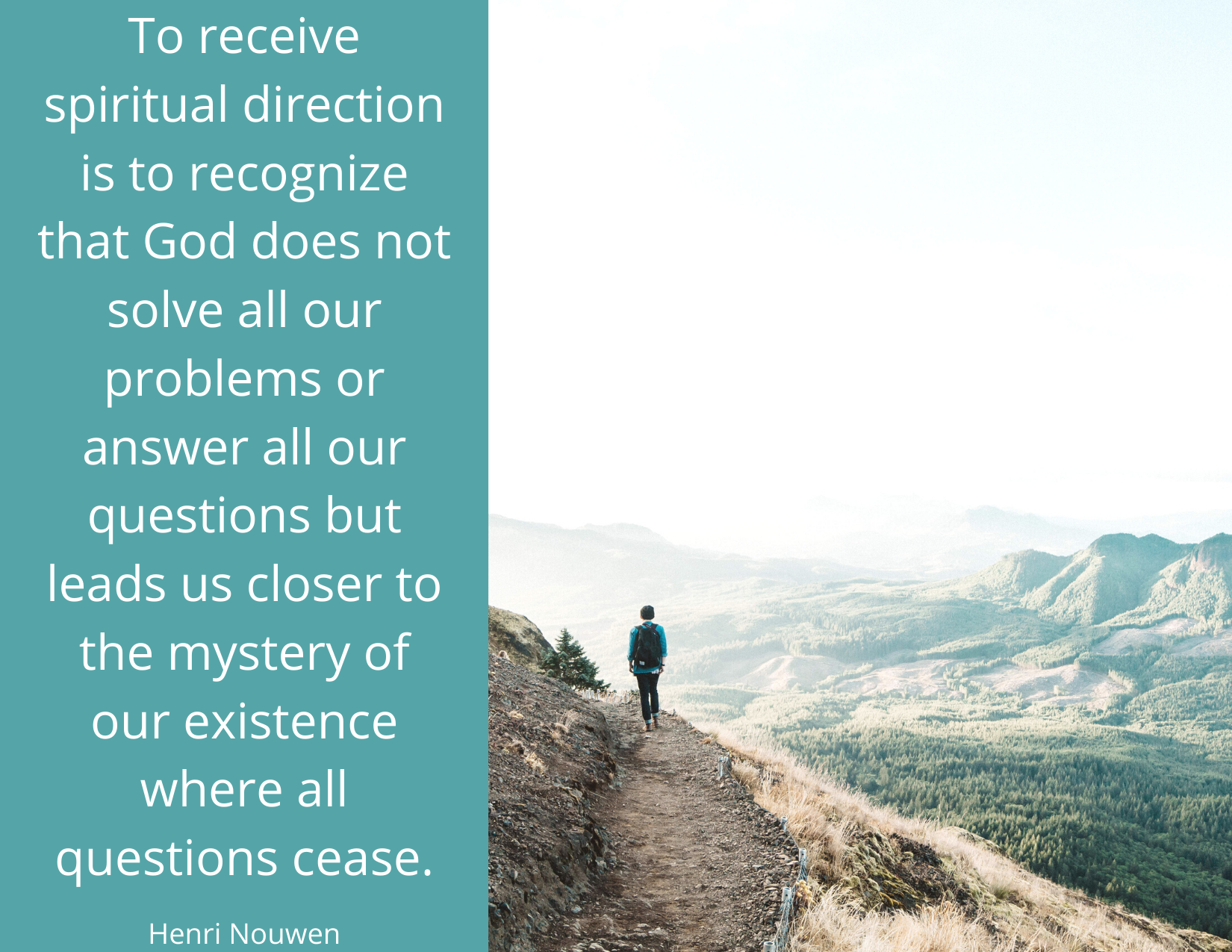 Consider for a moment that you are designed for connection and companionship in your spiritual journey.
Meet our spiritual directors:
Christopher Reilly (BEd, MA; Therapeutic Counsellor; Certified Spiritual Director)

I am one of those people whose life path has had many twists and turns. After working in television and design in my younger years, I spent twenty-five years teaching primarily Religion and Art in Stratford.
I am a lifelong learner and undertook studies in midlife to become a psychotherapist and spiritual director. Currently, I am studying at the Vancouver Art Therapy Institute. My work as a therapeutic counsellor and spiritual director is informed by my training in dreamwork and art.
It was a profound experience to enter into my first relationship with a spiritual director many years ago, which began a prayerful process of noticing God's presence and grace in all of my wanderings. I have continued that process ever since with a series of spiritual companions at every stage of my journey. I continue to be inspired by God's assurance in Isaiah 43: 1-7, "Do not fear, for I am with you" and the encouragement that, with God, we can pass through floods without being overwhelmed and through fires without being consumed. We are beloved and precious in God's sight. I am grateful for the ways that ongoing spiritual direction has supported my lifelong deepening of faith and I'm humbly grateful when I can pass these gifts on to others.
When not studying or working, I enjoy hiking, kayaking, cycling, and spending time with my four adult children. I live in an antique cottage in the beautiful city of Stratford.
Nadine Gascho (MA Spiritual Formation; Certified Life Coach and Spiritual Director; Member of ESDA)
I was born and raised in Zambia, Africa as a missionary kid. My life has been full of a wide variety of experiences, including teaching as an elementary school
teacher in Ontario and working in missions in Australia, Malaysia, Scotland, and Western Canada. It was during my time in missions that I became passionate about pursuing spiritual health and supporting others in their own journeys. As a result, I began a quest to experience God's love and respond to Him.
I value spiritual direction because it helps me see myself, my circumstances and the world around me through His eyes. It is a privilege to come alongside and nurture and support others in their pursuit of God through the spiritual disciplines. I will not attempt to fix, heal or advise you but will stay present with you as we look to the True Spiritual Director who can.
I love discovering historical buildings, ethnic foods, books, and cozy coffee shops. Since recently moving to Ontario, I am also enjoying the beauty of the countryside while learning to capture new perspectives of nature through photography.
If you have questions or would like to schedule a session with one of our Spiritual Directors, please fill out the form below and one of our office staff, Donna or Nikketa, will be in touch with you!