Parents, equip your child with skills for life!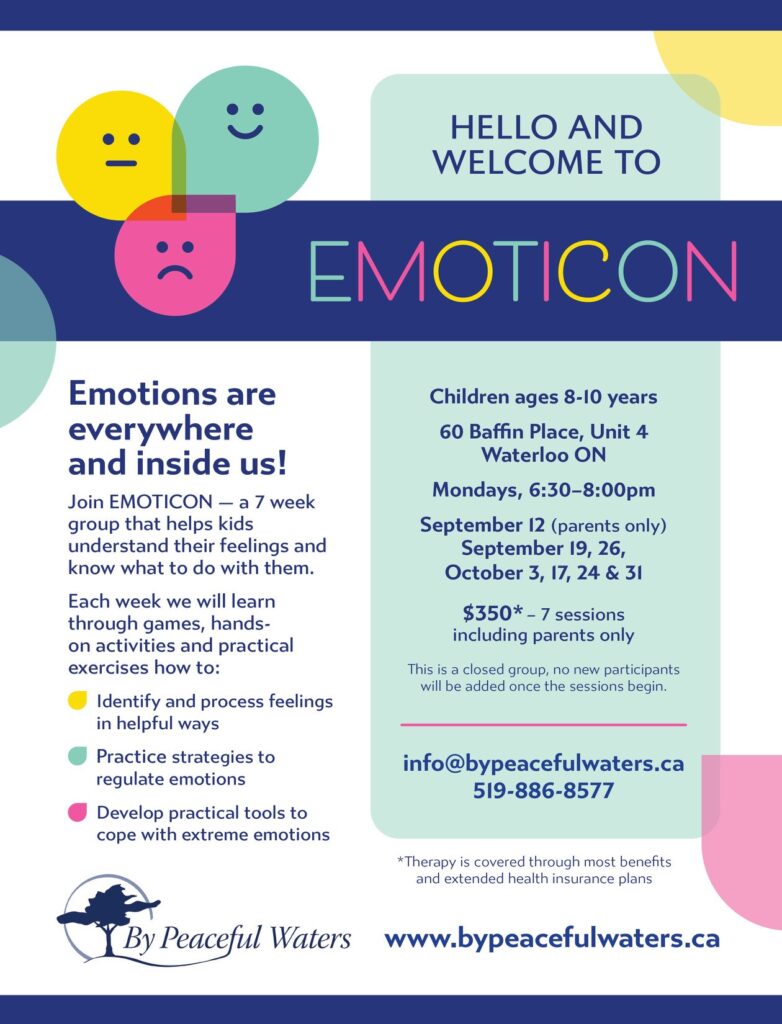 Do you have a child who is easily overwhelmed or flooded with emotion? Perhaps your child tends toward one emotion, like anger, without recognizing other feelings like sadness or fear? It takes time for kids to learn about and understand what is happening inside of them.
During this 7 week group kids will learn how to identify their feelings and practice how to regulate their emotions in constructive and healthy ways. The group provides a safe place for students to share, develop trust and practice their skills.
Each week your child will learn through games, hands-on activities and practical exercises how to:
Identify and process feelings
Practice strategies to regulate emotions
Develop practical tools to cope with extreme emotions
When kids develop a strong emotional awareness and the ability to regulate, they are more confident to handle the ups and downs of life and tend to have greater empathy, improved relationships and a positive sense of self.
Help your child start their school year off right and gain skills they will use for a lifetime.
Dates: Sept. 12 (for parents) 19, 26, Oct. 3, 17, 24 & 31.
Location: BPW main office, 4-60 Baffin Place, Waterloo ON.
Cost: $350 includes a 1-week parent info and equipping session.
Facilitated by: Kat Giles, MSW, RSW
Interested in registering your child for Emoticon? Have some questions? Contact our office today and we would be happy to help you.