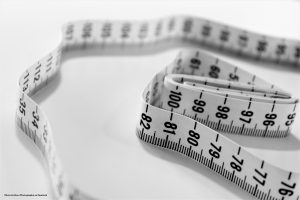 Are you struggling with shame and fear around weight, eating and body image?
Have you felt tired, lost, a bit confused, and stressed out by the onslaught of information relating to food and body?
Do you long to find peace and freedom from the cycles of yo-yo dieting, emotional eating, over eating, and negative body image?  Perhaps you have tapes running through your mind that consume your thoughts and steal your joy and peace when it comes to eating and weight.
As women, we often become trapped in our culture's view of how we should look, eat and move our bodies in order to be healthy, loved and accepted.
We are so much more than the food we eat and and how are bodies look. God's idea of beauty and how He sees us is so much different than our own.
You can find a way of becoming more relaxed around food and body!
How to get started
The two main components that are used to help you overcome this struggle are:
Eating Psychology offers nourishing strategies for the most common eating and health challenges. These challenges are often connected to lifestyle, work, money, longing for connection, identity, fulfillment, and much more. Everyone has unique relationships with food, driven by beliefs, emotions and past experiences. Eating psychology sees our challenges with food, weight and health as an opportunity to grow and evolve, while honouring all of who we are, Spirit Soul and Body.
Mind and Body Nutrition goes far beyond "diets". There is no "one size fits all" when it comes to eating and body. All of us have our own unique food story, and what we eat is only half of that story. The other half involves who we are as eaters. Often how we do food is how we do life. Together we look at how stress, breathing, relaxation, awareness, meal timing, and pleasure influence our metabolism, calorie burning, digestion, health issues, and eating challenges.
about sue brodhagen
Sue Brodhagen is a certified Mind Body and Eating Nutrition Coach, trained in Eating Psychology. (Psychologyofeating.com)
Sue is passionate about aligning with truth and freedom. She is longing to see women set free from negative body image and from the lies that so entangle us. She wants women to know they can find a way of relaxing around food and weight.
Sue helps women struggling with Body Image, Binge Eating, Emotional Eating, Over Eating and Chronic Dieting. Her desire is that women would find lasting peace and joy after years of struggling with the stress, shame and fear around their bodies and food.
This is an area that Sue knows well, as she has come from a background of struggling with an eating disorder in her younger years, along with living with a negative body image for years to follow. She understands how frustrated and hopeless women can feel in this battle. She loves to combine practical teaching and prayer to release truth into the lies of what our culture is telling us about body, food and weight.
Sue lives in Stratford, Ontario, with her husband, Brad. She is a Mom to 4 grown girls and their families and a grandma to 9 grandchildren.  Sue is also Sozo trained, leads the prayer and intercession ministry at her church and co-leads the freedom prayer ministry.