THE DIALECTICAL BEHAVIOUR THERAPY (DBT) SKILLS GROUP GIVES YOU THE TOOLS TO LIVE LIFE MORE CONNECTED TO YOURSELF AND OTHERS.
IT IS PRACTICAL, SUPPORTIVE AND EFFECTIVE.
DBT is practical and effective as a mode of therapy for people experiencing depression, borderline personality disorder, PTSD, self harm, eating disorders such as binge eating or bulimia, and substance abuse. It provides excellent skills and practice for anyone who is easily overwhelmed with emotions and wants to improve their ability to self regulate.
What does effectiveness look like? * Better communication in your relationships. * An increased ability to handle stressful moments and intense emotions. * Improved mental focus and a * decrease in racing thoughts. * The ability to tune into what your emotions are telling you, and to work with them, rather than trying to resist or avoid them.
Join Larry and Laurn as they lead you through these skills that will help to change your day-to-day, and ultimately, help you build a life worth living!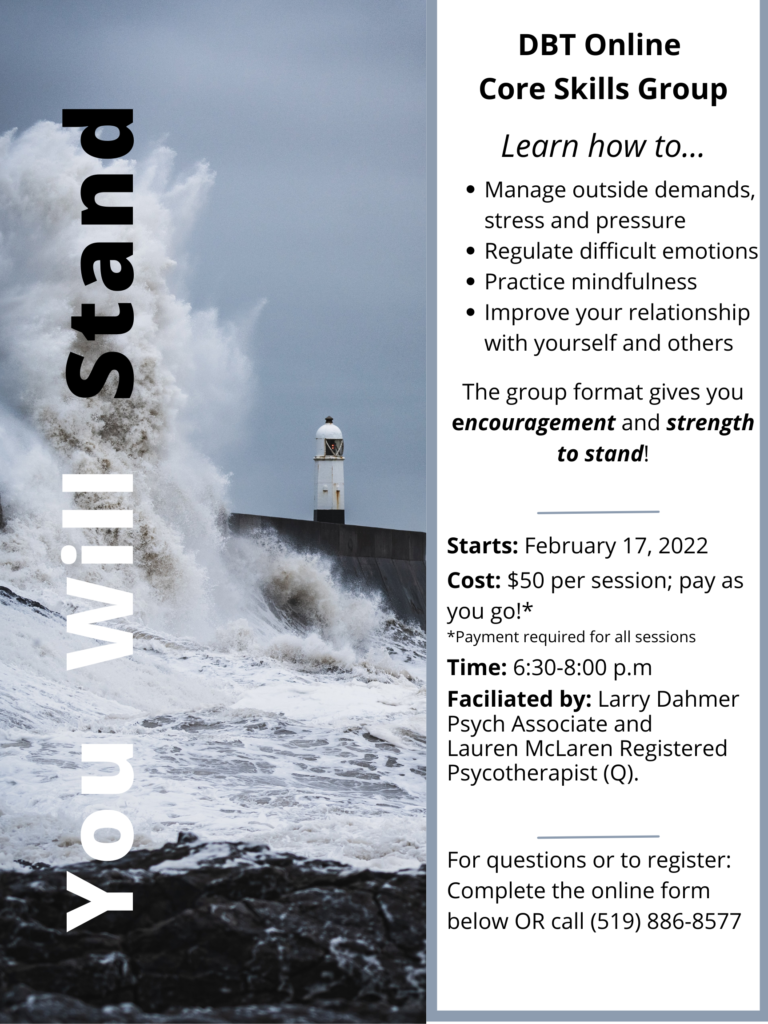 If you have questions about DBT Group Therapy, or if you already know that you would like to join, please fill out your information and we will be in touch with you soon!