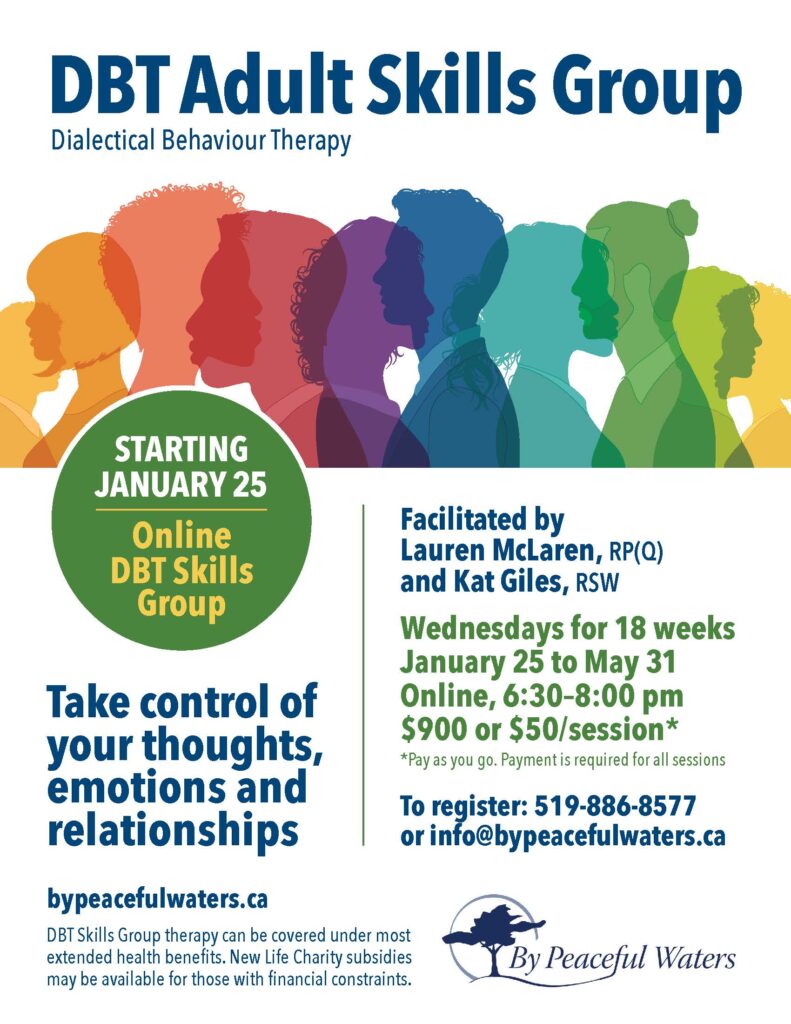 Are you someone experiencing depression, anxiety, borderline personality disorder, PTSD, self harm, substance abuse, or eating disorders such as binge eating or bulimia? If so, our DBT Skills group is an amazing opportunity to gain practical skills that will help you live a life you really want to live!
DBT is also effective for anyone who is easily overwhelmed with emotions and wants to improve their ability to self regulate. In fact, anyone can benefit from the support, community and skills offered in this group.
How our DBT Skills group Can Help
Dialectical Behaviour Therapy is evidenced based – that means studies have shown that this kind of therapy helps people regulate and manage their emotions in a way that improves their mental health and their relationships.
The reason this group is effective is because DBT skills can be applied in 'real time', right when a situation is occurring that is stressful or creates a lot of emotion. As a result, you will experience:
Better relationships and improved communication
The ability to handle stress and intense emotions
Improved mental focus
Fewer racing thoughts
Less anxiety
The ability to regulate your emotions rather than trying to resist or avoid them
This group is a great way to start the New Year with tools and skills that you can apply in every area of your life – at home, work and socially with friends.
Register today!
Dates: 18 weeks starting Wednesday, January 25
Time: 6:30-8:00 p.m. EST
Cost: $900, or pay-as-you-go $50/week
Facilitated by: Lauren McLaren RP(Q) and Kat Giles RSW
To register: (519) 886-8577 or info@bypeacefulwaters.ca
*Subsidies may be available through New Life Charity for those with financial constraints. DBT is also covered under most extended health benefits plans.