Empowered Parenting workshop
with Hilary Diouf, positive discipline trainer
Empowered Parenting is a six week parenting class and community where you will learn positive discipline skills in a non-judgemental group setting. It is hands on, interactive and practical. You will learn what to do when you feel 'triggered' by certain behaviours, and can discuss specific situations where you have felt 'stumped'. Leave each session encouraged and empowered!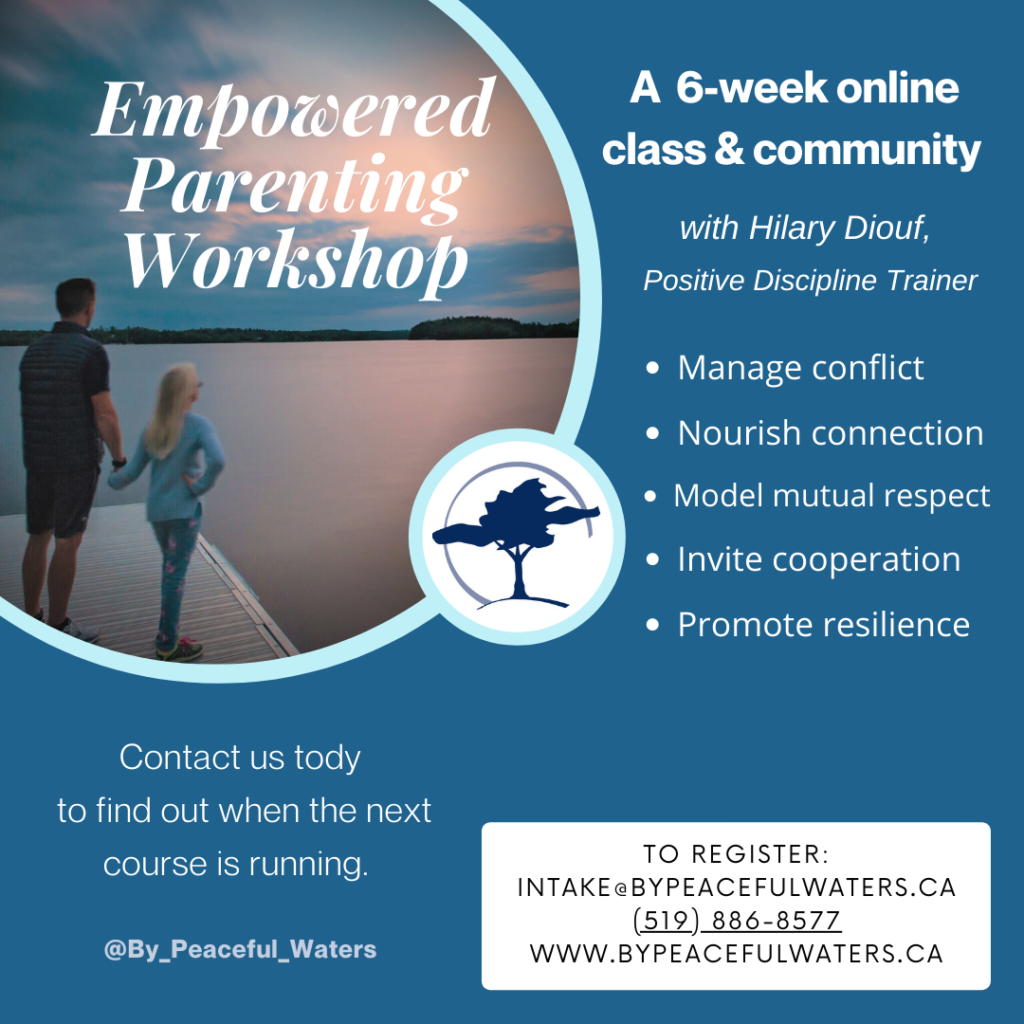 workshop features:
Live, interactive teaching and practice time
Notes and customized follow-up for each week
Role play and real life examples
Support and encouragement from participants
If you find yourself yelling at your kids or punishing them rather than training them, this course is for you. You can connect with your kids and model for them relationship tools that will serve them now, and for their whole lives.
Take whatever you are facing right now in your family and turn it into an opportunity for growth and resilience with these research-backed skills.
Find the joy and humour in everyday family life and enjoy your kids again!
For more information or to register, fill out the form below. To complete your registration for the 6-week workshop, send payment by: