FREE Discovery Online Parenting session
The daunting new restrictions caused by the recent COVID-19 pandemic in Canada has dramatically changed everyday life for many families.  Parents and children alike need to navigate through these challenges but you don't need to do this alone.
Hilary Diouf, our Parent and Classroom Educator, is offering a new online workshop that will allow you to reduce conflict during the quarantine and restore harmony in your home.
As a By Peaceful Waters summer promotion, Hilary is also offering a FREE Discovery Online Parenting session. Everyone is welcome and there is no obligation.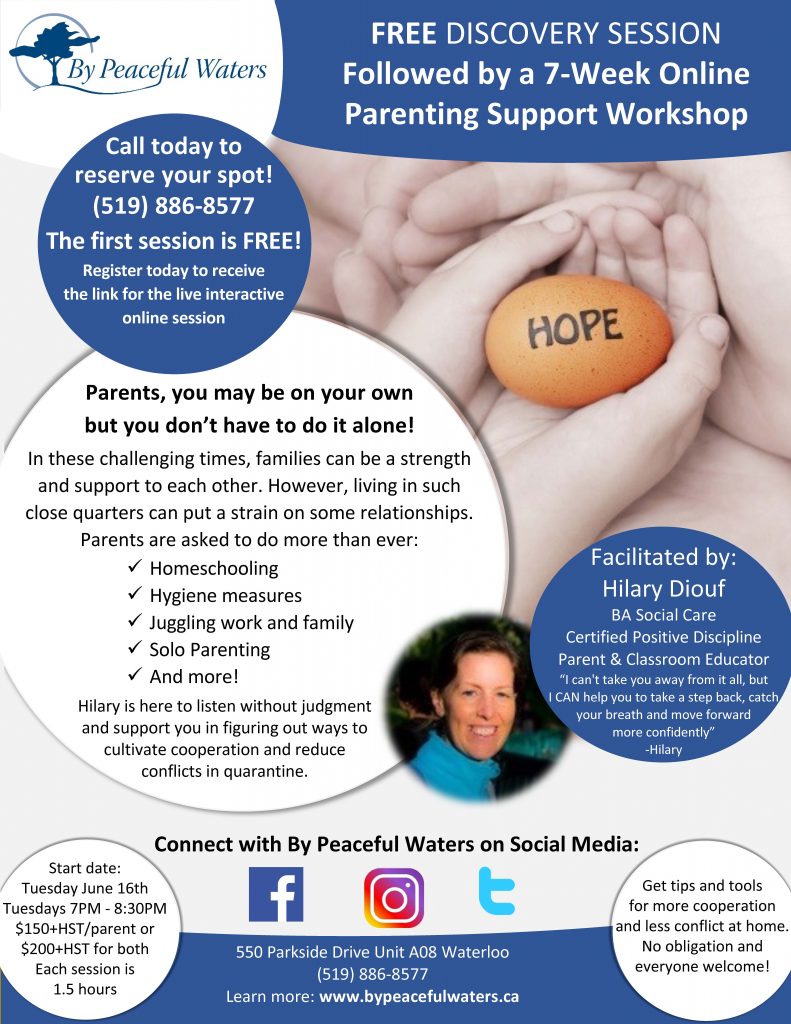 Session information:
Begins on Tuesday, June 16 – Tuesday, August 4 – 7PM – 8:30PM
Hosted on Zoom
Cost:

$150+HST for one parent
$200+HST for both parents
You can register online below or call 519-886-8577.
Know that you don't have to do it alone!
To complete your registration to participate in the 7-week workshop following the discovery session, payment should be sent either by: